Mrs. McDonald's November Newsletter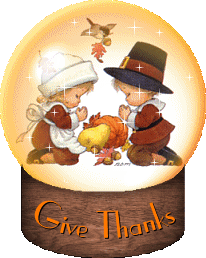 Dear Parents/Guardians,
Thank you for bringing in treats and drinks for the Halloween Celebration.  Also, thank you to the parents that came into the classroom to help with the party.  I could not have done it without all of you!
Well it's hard to believe that it's November already!  With the holidays approaching, we thank God for the many blessings he has bestowed upon us.  I hope everyone has a restful and enjoyable Thanksgiving with family and friends.
While it is a very busy time of year planning for the holidays, we are also busy in the classroom as well.  I am seeing such changes on a daily basis with your children.  They are all thriving in the classroom with all the new things we are learning.  I have summarized below what we plan to cover for the month of November.  If you have any questions regarding the curriculum, please let me know.
Lastly, some housekeeping items.  Please remember to label all of your child's belongings, including sweaters, sweatshirts, and vests. Money/checks sent to school should be put in an envelope with your child's name clearly marked on it as well as who and what the money is for.
Students must have an appropriate "just right" book at his/her desk for independent silent reading every day.
A water bottle may be sent to school to be kept at your child's desk. We have a snack in the afternoon, so you may want to send something for your child to enjoy. 
Please consider volunteering for recess/lunch time if you are available. Your help is greatly appreciated! Virtus training is required before coming in to volunteer for recess/lunch, or field trips. Please call the school office for future training dates.
Recess is 11:15-11:40 and Lunch is 11:45-12:05
Below are some important dates, a curriculum update, and our specials schedule.  
Many Blessings,
Mrs. McDonald
November 1st: All Saints Day Mass at 9:00
November 3rd: Adoration from 1:00 – 4:00
November 4th: Wolf Pack Game
November 6th – 11th: Book Fair in the Library
November 7th: St. John Vianney Play at 1:00; 7:00 for adults
November 10th: School Mass at 9:00; Adoration from 1:00 – 4:00
November 11th: Shopper's Delite from 9:00 – 3:00
November 14th: State of the School at 6:00; HSA Meeting at 7:00
November 15th: Veteran's Day Prayer Service at 10:00/10:15
November 17th: School Mass at 9:00; Adoration from 1:00 – 4:00
November 18th: Lyman Pie Pick Up
November 21st: End of First Trimester
November 22nd: School Mass with Prayers for Thanksgiving at 9:00; Early Dismissal at 1:05
November 23rd – 24th: No school for Thanksgiving
 Faith
The children have learned about the sacrament of Baptism.  Next, they will learn about the sacrament of Confirmation.   We will end the month of November talking about the Old and New Testaments, the Commandments, and we will discuss how we all have a choice to do Good in life like Jesus would have wanted us to.      
Language Arts
This month we will begin Unit 2 by reading fable and fantasy stories.  The children will review identifying the main idea and details, learn new vocabulary words, and focus on reading strategies such as setting a purpose, making predictions, finding evidence in the text, and compare and contrast important points from two different texts.  In addition, this program has a phonics component so the children will learn plurals such as -s, -es, and -ies in addition to vowel teams for long A (a, ai, ay) and long E (e, ee, ea, and Y).    
Lastly, we have been practicing writing sentences and emphasizing that sentences are complete thoughts beginning with a capital letter and ending with a period.  As we continue practicing the mechanics of writing, the students will be given daily assignments which will entail writing about the stories in the Reading Street program.
 To access the weekly spelling words go to www.spellingcity.com
Math
We are using the Math in Focus program which is a conceptual based program.  We have been focusing on numbers to 1,000.  The students have been learning to interpret and solve three-digit addition and subtraction problems with and without regrouping.  We have been spending a little longer on solving subtraction problems to assure that all students understand how to solve these problems and to be successful in passing the assessment.   Next, the children will learn how to solve two-step real world problems using addition and subtraction.   
Please encourage your child to practice math facts at home by using flashcards and if possible using some interactive math games on the following websites:  ABCYA.com, mathplayground.com, Xtramath, and dreambox.com.  The students have their login information for Dreambox in their planners.  
Social Studies
We studied some geography about the seven continents and our oceans.  The students learned that we live on the continent of North America. They learned to distinguish the difference between a city, state, and continent.  Next, we learned about our states, oceans, and countries that border the United States of America.  Last, the children have learned about farming communities and what is involved in growing crops with an introduction to economics (supply and demand).  Also, they learned vocabulary terms such as producers and consumers.  For the month of November, we will begin unit 2, Our Earth which introduces children to the concept of caring for our Earth's natural resources(land, water, air, and plants). 
SPECIALS
Monday- Gym and Computer lab
Tuesday- Library and Science
Wednesday- Music and Computer lab
Thursday- Art and Science
Friday – Spanish
                                                                                        All About Me! 
This is my 2nd year at St. Bridget School, but my 9th year in education.  I have my certification in Elementary Education K-6 and a Master's degree in Elementary education from Southern Connecticut State University.  On a personal note, I am married and have two grown children. My son is a junior at UConn and my daughter is a graduate with a degree in Vet Technology and presently working at Central Animal Hospital.  In my spare time, I enjoy spending time with my family and my Labrador Retrievers, Duke and Riley which are rescues from Louisiana.  Also, I love the outdoors.  Some of the activities I enjoy include walking, biking, and swimming.