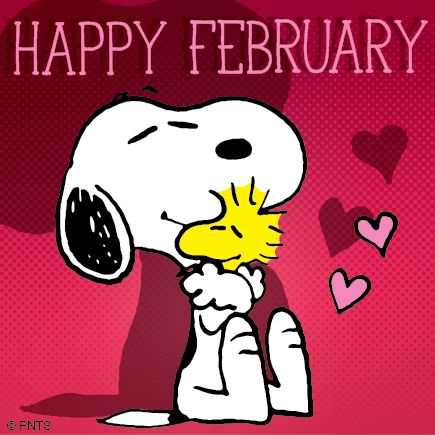 Mrs. McDonald's Second Grade Newsletter
Dear Parents,
It's hard to believe that January is over and we are half way through the winter season!  February is upon us and we have many topics to cover in second grade!  Please continue to read my webpage to see a summary of the curriculum I plan to cover in class and for the special dates to note in the month of February.
Since Ash Wednesday is on February 14th, Valentine's Day, Father Romans has suggested that we schedule any Valentine's celebrations in the classrooms for either Monday, 2/12 or Tuesday, 2/13.  Therefore, please have your child bring in Valentines to exchange on Monday, 2/12.  Thank you! 
Below is some information and reminders.
Students must have an appropriate "just right" book at his/her desk for independent silent reading every day.
A water bottle may be sent to school to be kept at your child's desk. We have a snack in the afternoon, so you may want to send something for your child to enjoy. 
Please consider volunteering for recess/lunch time if you are available. Your help is greatly appreciated! Virtus training is required before coming in to volunteer for recess/lunch, or field trips. Please call the school office for future training dates.
Recess is 11:15-11:40 and Lunch is 11:45-12:05.
Below are some important dates, a curriculum update, and our specials schedule.  
                                                                                                           God Bless, 
                                                                                                      Mrs. McDonald
 Faith
The children learned the Sacrament of Penance and Reconciliation.  We will learn about the Eucharist celebration and parts of the Mass. 
Language Arts
The theme for this month is What things change in life?  and What things stay the same that may make transitions in life easier?  We will be reading fables and biographies focused on this theme. The children will learn the questioning strategy, new vocabulary words, and additional reading strategies such as setting a purpose, making predictions, and finding evidence in the text.  Lastly, the phonics component for this month is learning about the ending -LE, reviewing words with endings -ER and EST, and when we use these endings. Daily the children have been working on word work and several activities to enhance their reading abilities. In addition, the children will learn about adjectives and nouns.
Math
The students have been continuing to practice solving multiplication and division word problems using pictorials and manipulatives.  Furthermore, we are practicing the 2, 5, and 10 multiplication tables through the use of computer programs and interactive games in the classroom.  In addition, the students will learn measurement in meters, centimeters, inches and feet. 
Please continue to encourage your child to practice math facts at home by using flashcards and if possible using some interactive math games on the following websites:  ABCYA.com, mathplayground.com, Xtramath.com, and Dreambox.com.  The students have their login information for Xtramath and Dream box in their planners.  
Social Studies
The children will learn about the Earth's natural resources and how we use these resources in our lives. Also, the children will learn about the history of The National Parks system, the location of the parks, and the rules that people must abide by when using the parks.  
February 1st Lower Wing talk with Sister Francesca at 1:00; Upper Wing talk with Sister Jeanne d'Arc at 1:40
February 2nd School Mass at 9:00; Adoration from 1:00 – 4:00
February 6th Spirit Wear Day
February 6th and 7th Science Fair
February 8th Dress Down Day for those students who participated in our Open House; Early Dismissal at 1:05 for Parent/Teacher Conferences
February 9th Mass at 9:00; Early Dismissal at 1:05 for Parent/Teacher Conferences
February 13th NED Show at 9:15; HSA Meeting at 7:00
February 14th Ash Wednesday Mass at 9:00
February 15th Stations of the Cross at 9:00
February 16th Early Dismissal at 1:05 for Teacher's PD; Lenten Supper from 5:00 – 7:00
February 17th Mother/Son Event at the Globetrotters Game in Hartford
February 19th and 20th No School for Presidents' Day
February 22nd Stations of the Cross at 9:00
February 23rd Mass at 9:00; Adoration from 1:00 – 4:00; Lenten Supper from 5:00 – 7:00
February 27th Fourth Grade Prayer Meditation at 9:00; (Tentative – Classical Music Assembly: Upper Wing from 9:30 – 10:15 and Lower Wing from 10:30 – 11:00 )
February 28th Dress Down Day for Make a Wish Foundation for $1
SPECIALS
Monday- Gym and Computer lab
Tuesday- Library and Science
Wednesday- Music and Computer lab
Thursday- Art and Science
Friday – Spanish
                                                                                        All About Me! 
This is my 2nd year at St. Bridget School, but my 10th year in education.  I have my certification and a Master's degree in Elementary Education from Southern Connecticut State University.  On a personal note, my husband and I have two grown children. My son is a junior at UConn and my daughter is a graduate with a degree in Vet Technology and presently working at an animal hospital.  In my spare time, I enjoy spending time with my family and my Labrador Retrievers, Duke and Riley which are rescues from Louisiana.  Also, I love the outdoors.  Some of the activities I enjoy include walking, biking, and swimming.